Thermo-G™ Proprietary Blend
Pomegranate,
Green Tea Leaf,
Strawberry,
Acai,
Olive Leaf,
Guarana,
Yerba Mate Leaf
30 Servings
Passion
Vital, natural energy derived from an exclusive blend of green plants and whole-fruit powders.
Directions: Mix one packet with 8 – 12 ounces of water for a refreshing pick-me-up.
Flavors: Piña Colada (TOP SELLER), Raspberry Lemon (NEW FAVORITE), Tropical Melon, Berry, Peach Mango, Strawberry Kiwi, Grape Acai, Watermelon Mint, Cranberry Apple and Variety pack. (The variety pack does not include Piña Colada or Raspberry Lemon.)
Gluten free, soy free, dairy free, and sugar free.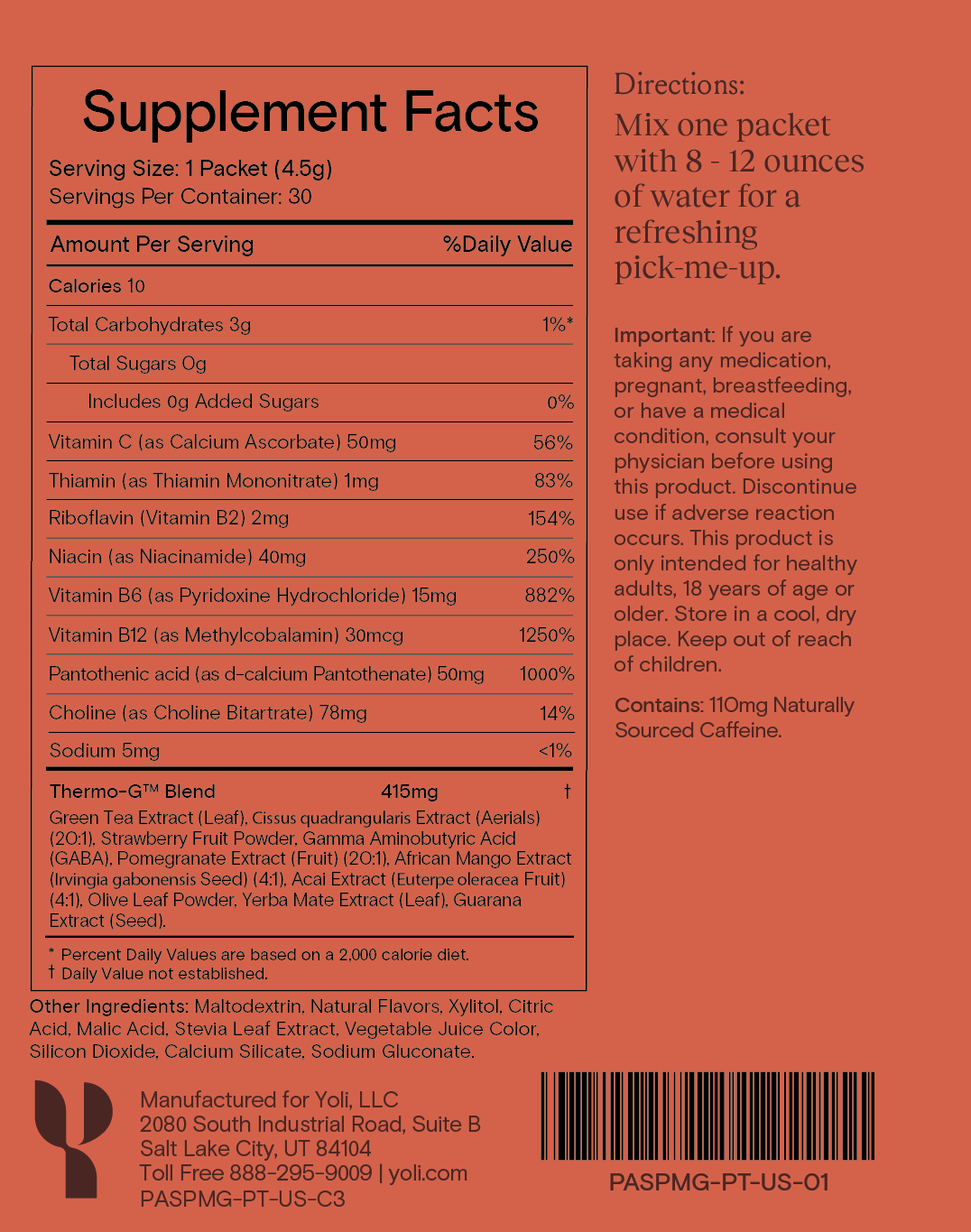 These statements have not been evaluated by the Food and Drug Administration. This product is not intended to diagnose, treat, cure, or prevent any disease.