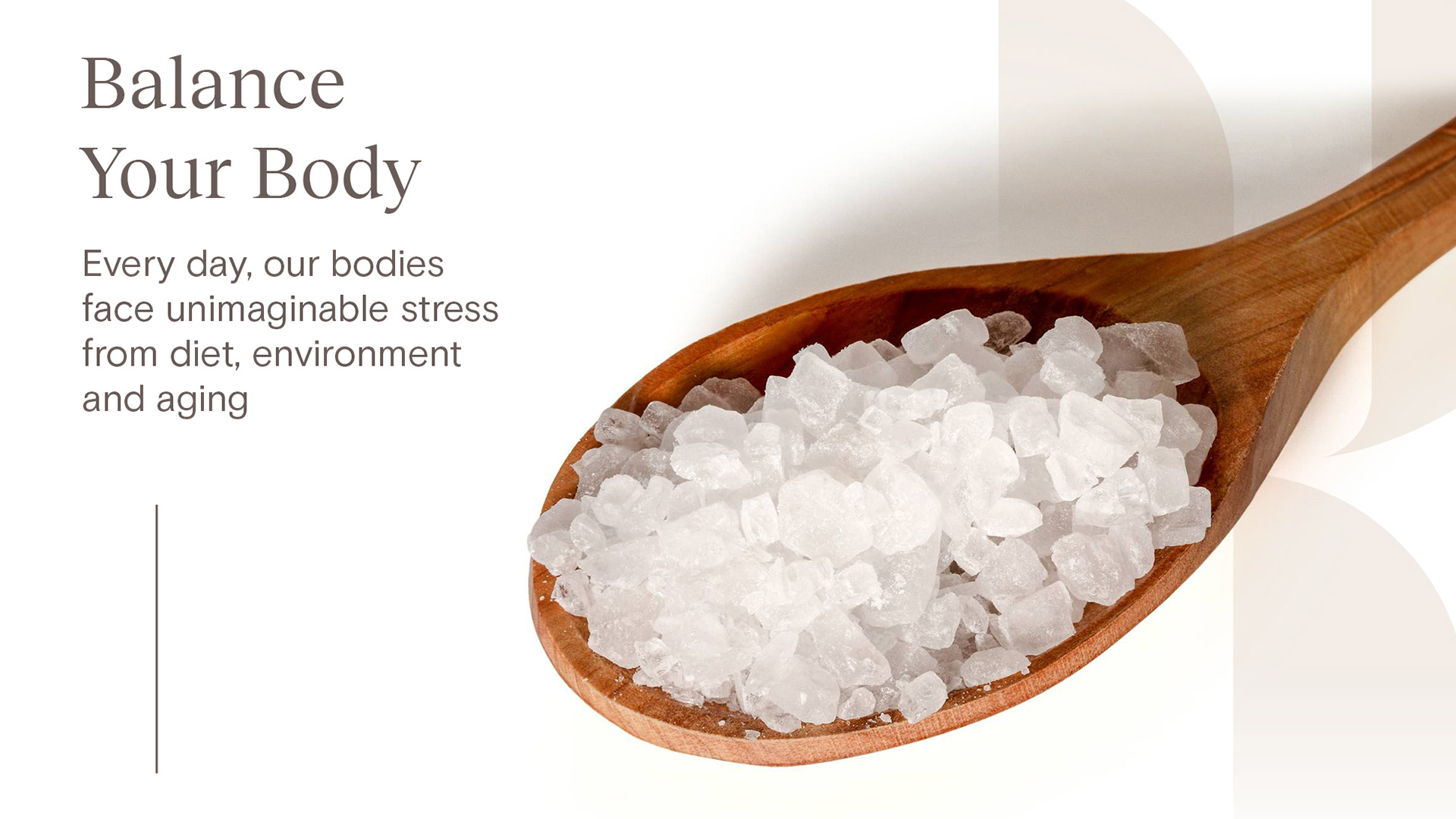 Key Ingredients
Potassium,
Calcium,
Magnesium
1-60 ct. Bottle
Alkalete
Balance your body with a patented formula of essential, time-released minerals that help you maintain healthy pH levels.

Directions: Take two capsules per day to stay balanced from within.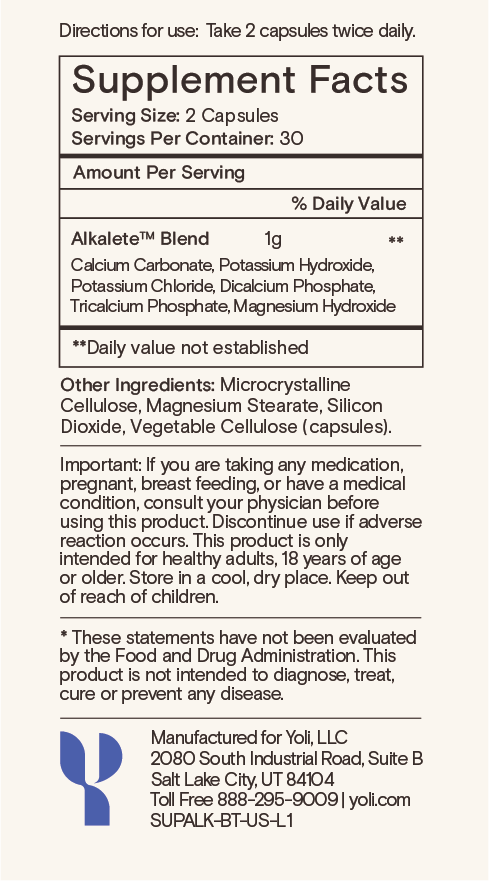 These statements have not been evaluated by the Food and Drug Administration. This product is not intended to diagnose, treat, cure, or prevent any disease.