Digestive Support
Enzyme
Enzymes are essential to gut health. Make sure you are getting enough of them to help your digestive system function properly. Yoli Enzyme capsules are specially formulated to enhance digestive efficacy. Our full-spectrum formula includes two proprietary blends—Protizorb and Ultizorb. Protizorb helps break down extra protein, including the protein provided by our Better Body System. Ultizorb helps take care of everything else, so you get the most out of your healthy diet.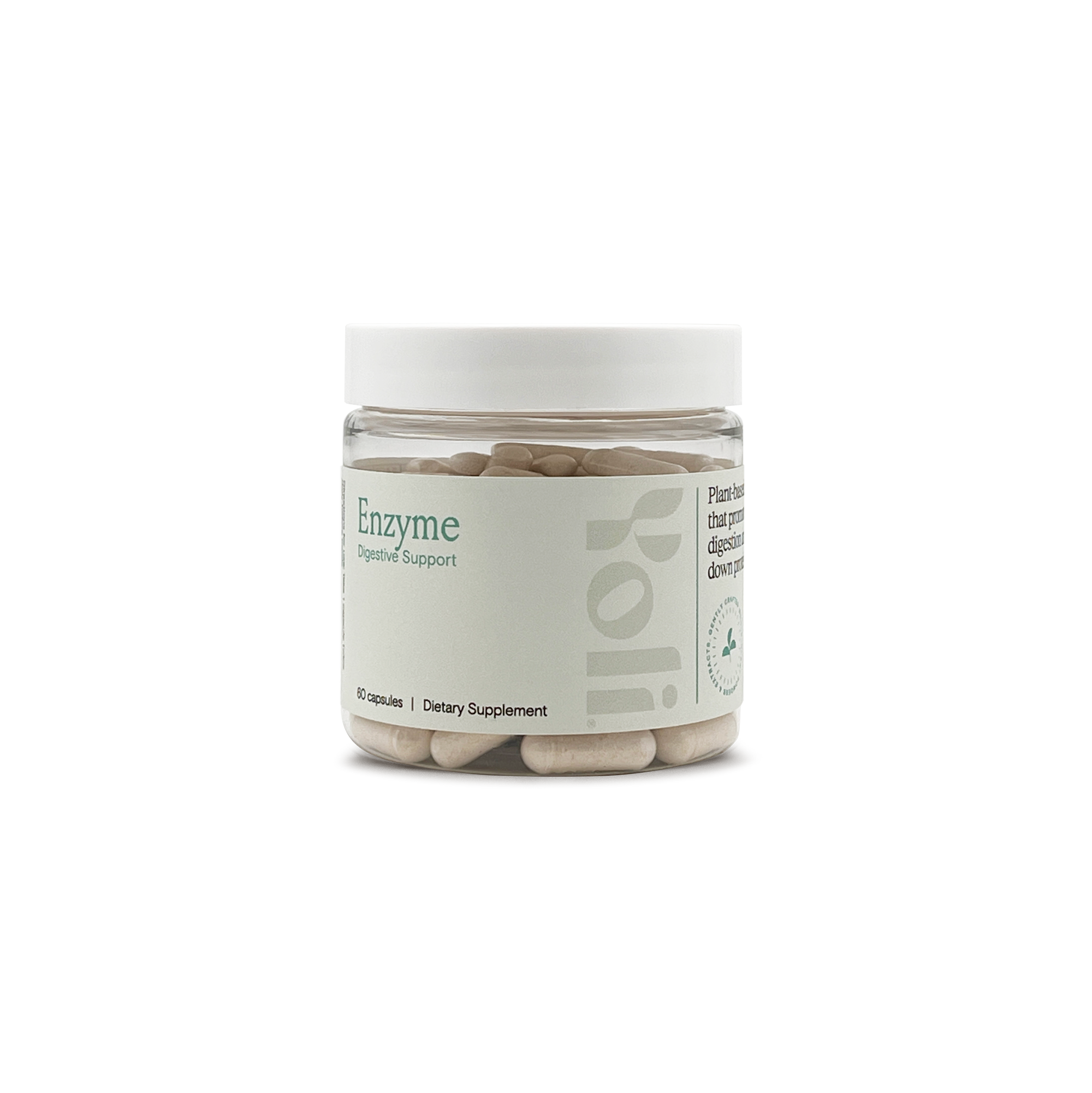 Break it down.
Promotes digestive efficiency.

Breaks down protein, carbohydrates, sugars, and fats.

Helps maintain a healthy digestive tract.
These statements have not been evaluated by the Food and Drug Administration. This product is not intended to diagnose, treat, cure, or prevent any disease.
The finest ingredients, handled with care.
Protizorb™ Blend: Protease, bromelain, papain. Ultizorb™ Blend: Lactase, amylase, glucoamylase, alpha-galactosidase, lipase, peptidase, invertase.