Inside Your Kit
Yes — Yoli Essential Shake

Alkalete — Healthy Body pH
Powerful Ingredients with Powerful Results
Miranda W. – Lost 40 lbs.

"I have more energy and so much more confidence to face the day. Thanks Yoli!"

Cynthia M. – Lost 15 lbs.

"I am just over-the-moon with my transformation. My journey is not over!"

Ted D. – Lost 120 lbs.

"Yoli's products and community support helped me achieve my fitness goals!"
Begin Your Transformation Today
Overall Health
Yoli Life Kit
The Yoli Life Kit includes Passion, Alkalete, Pure, and YES, our Yoli Essential Shake in chocolate or vanilla.
Includes:
Passion – Natural Energy
Alkalete – Healthy Body pH
YES – Yoli Essential Shake
PURE – Gut Health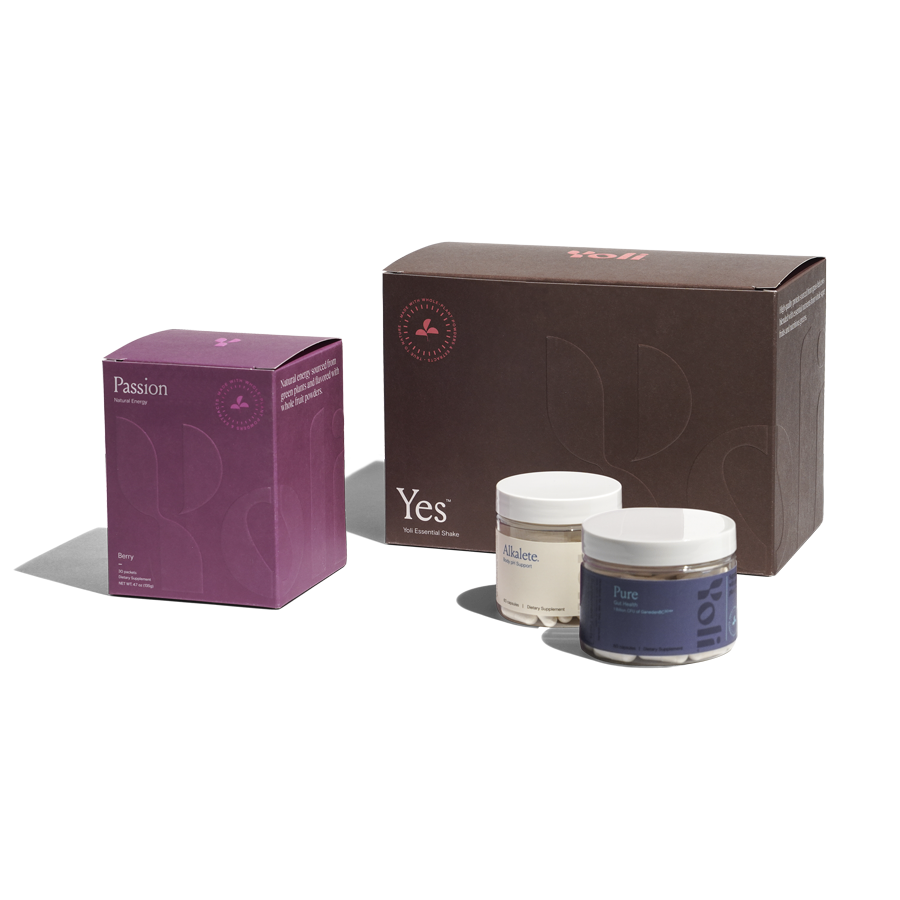 These statements have not been evaluated by the Food and Drug Administration. This product is not intended to diagnose, treat, cure, or prevent any disease.
Start on your path to vitality.